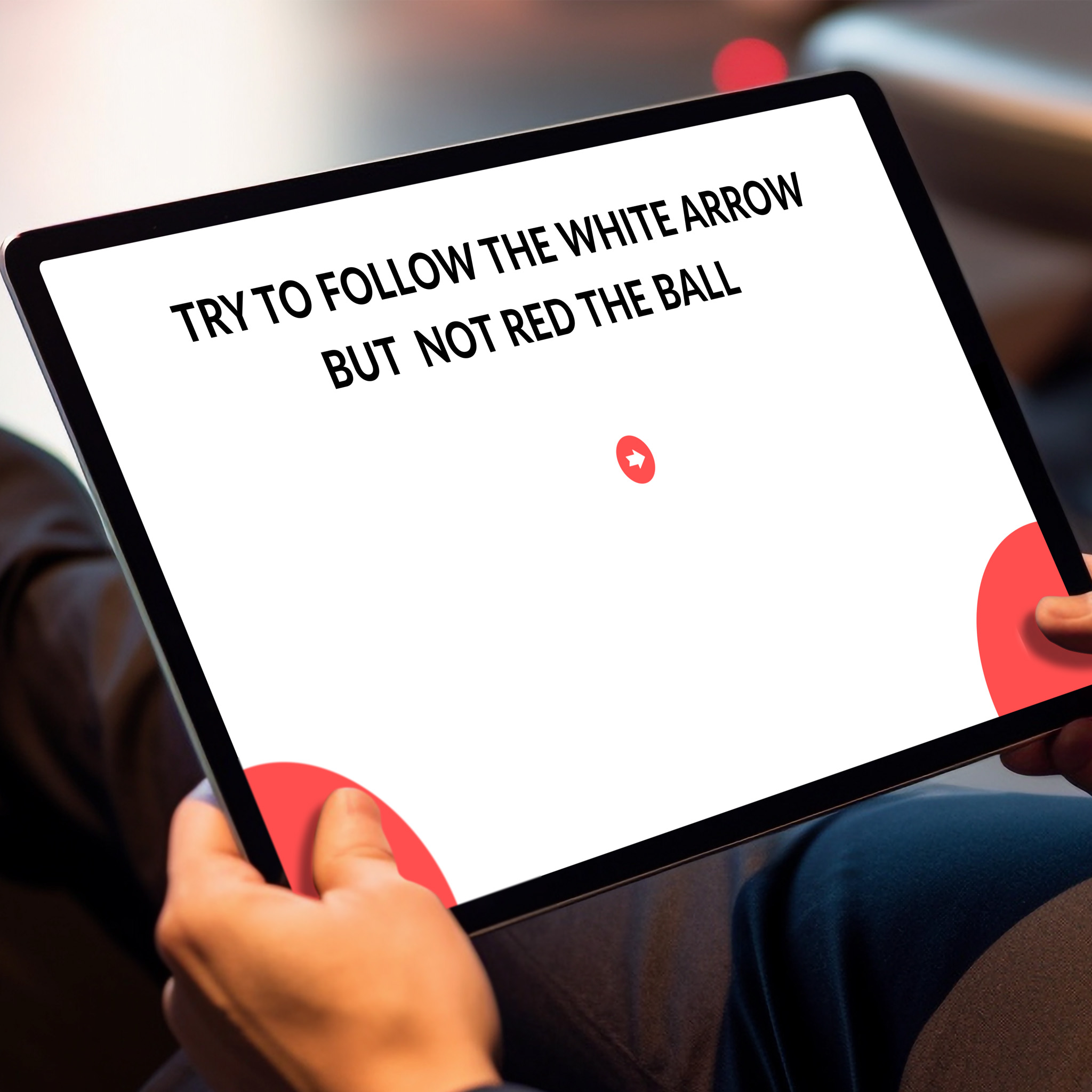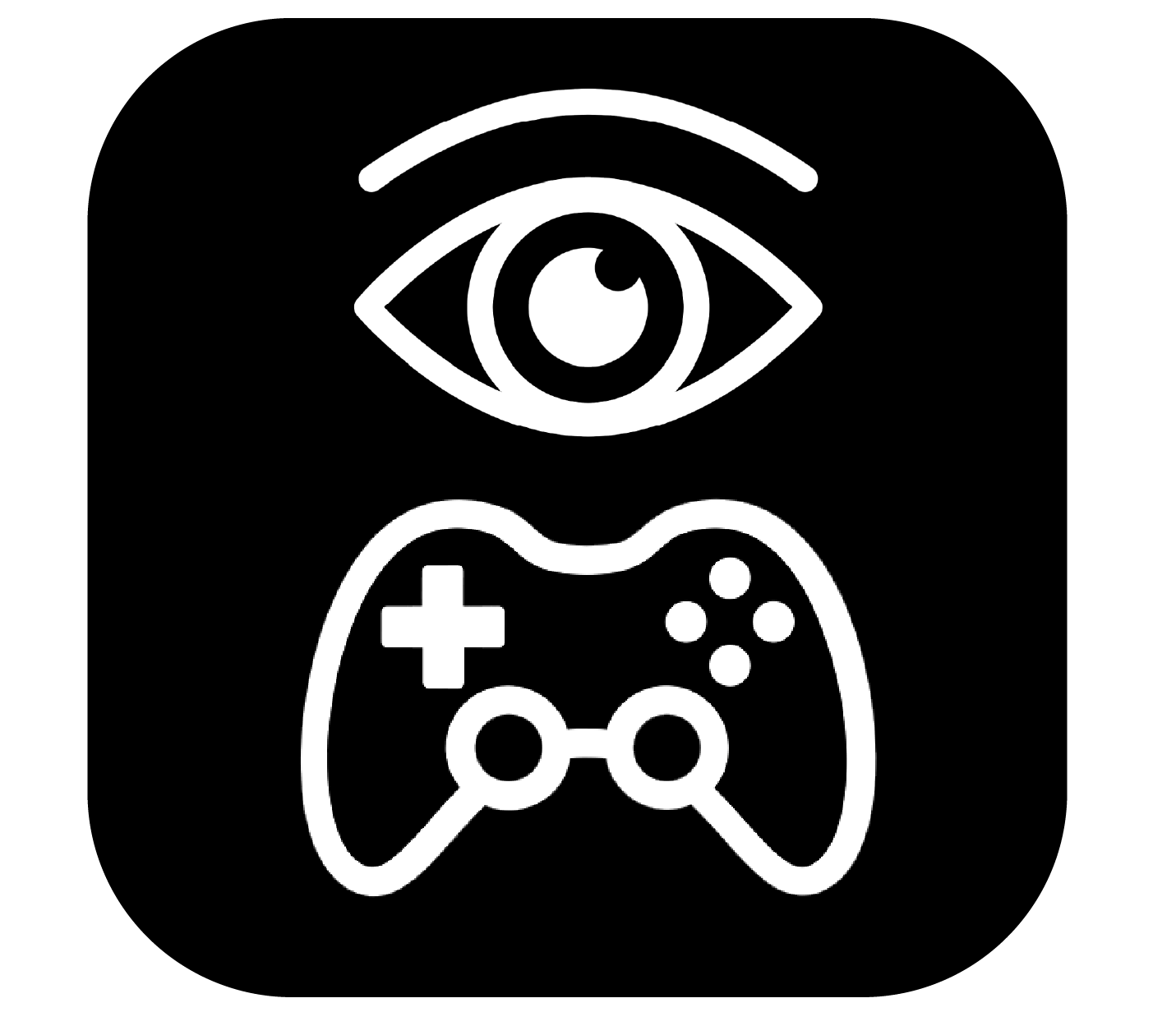 Discover the cutting-edge achievement born from the collaborative efforts of WalkingWords and the Research Canter of Human Centered Technologies of the University of Applied Science: an unprecedented artificial intelligence designed to seamlessly synchronize and unveil media data in tandem with text-based novels. Through rigorous research and development, a ground breaking multiple neural network has been realized, marking a significant milestone in immersive storytelling innovation.
As a testament to this remarkable advancement, we proudly introduce the Gaze & Play App—a dynamic test application that offers users an opportunity to refine their eye-thumb coordination skills. By engaging with Gaze & Play, not only do you enhance your cognitive abilities, but you also contribute to our research team's in-depth comprehension of the intricate interaction between tablet users and their devices.
Download the Gaze & Play App for free today to embark on an exhilarating journey of skill enhancement and engagement. Join us in shaping the future of interactive literature, where every gaze and touch unveils a world of possibilities. Harness the power of immersive storytelling and drive your reading experience to new horizons.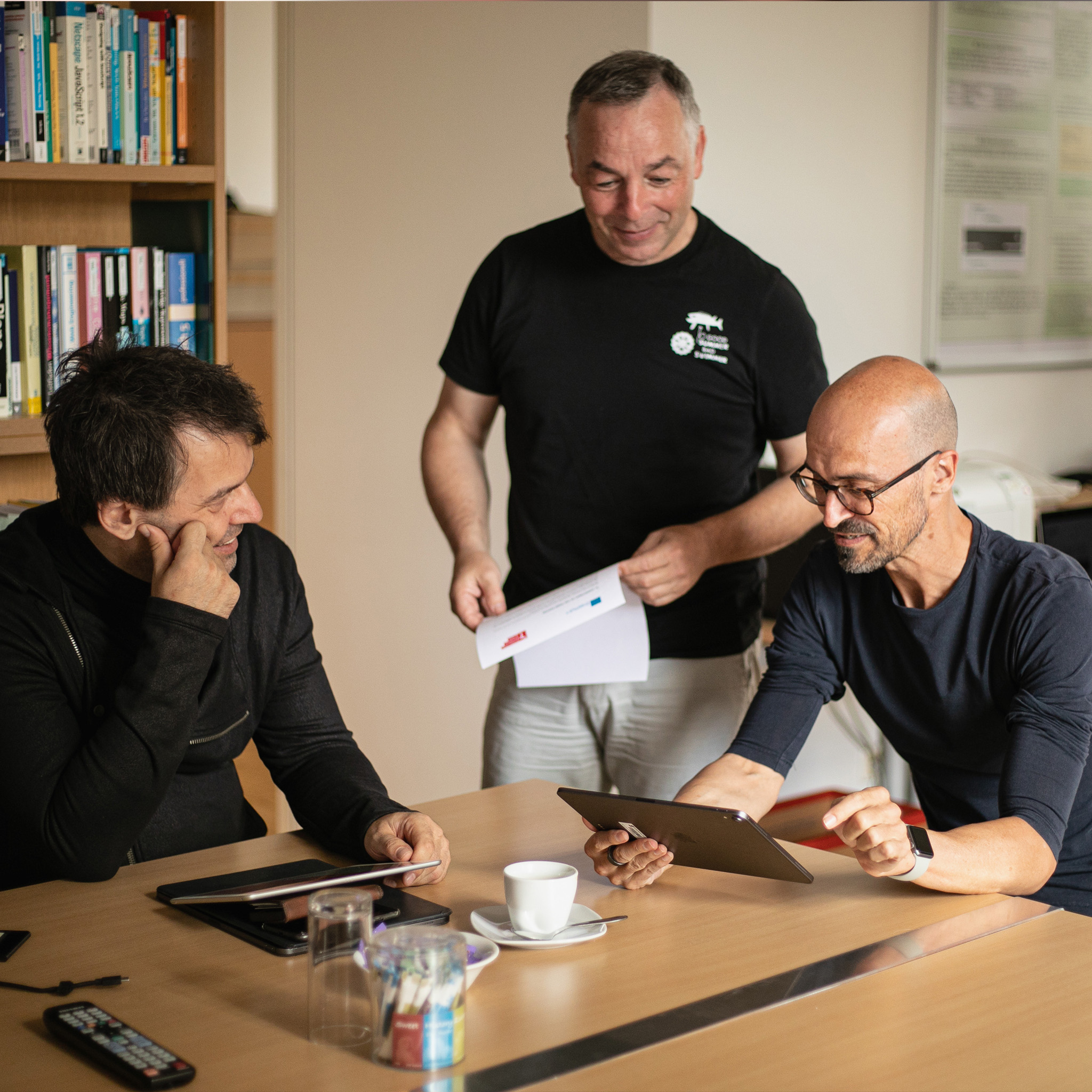 Artificial Intelligence development
at the Research Center for Human
Centered Technologies at the
University of App
The collaborative research effort between WalkingWords and the Research Center of the University of Applied Science has yielded a groundbreaking artificial intelligence innovation. This AI, built upon a sophisticated multiple neural network framework, is meticulously designed to synchronize and seamlessly integrate media data with text-based novels.
Through extensive development and testing, our AI has successfully achieved a pivotal breakthrough. It has the remarkable capability to identify key sections within the text and intelligently tag corresponding media data, creating an immersive fusion of words and visuals. Moreover, the AI has unlocked a new dimension of storytelling engagement through eye tracking technology. This innovative feature allows the AI to release diverse media formats in real-time, in perfect harmony with the reader's gaze.
Imagine a world where your reading experience is no longer confined to the pages of a book, but instead, comes to life with every turn of the page. This AI research redefines immersive storytelling by seamlessly blending textual narratives with a wide spectrum of media, enhancing your connection to the story's essence.
With this unprecedented achievement, WalkingWords and the Research Center have propelled the boundaries of storytelling innovation. Dive into a realm where literature and technology merge harmoniously, giving birth to an unparalleled reading adventure.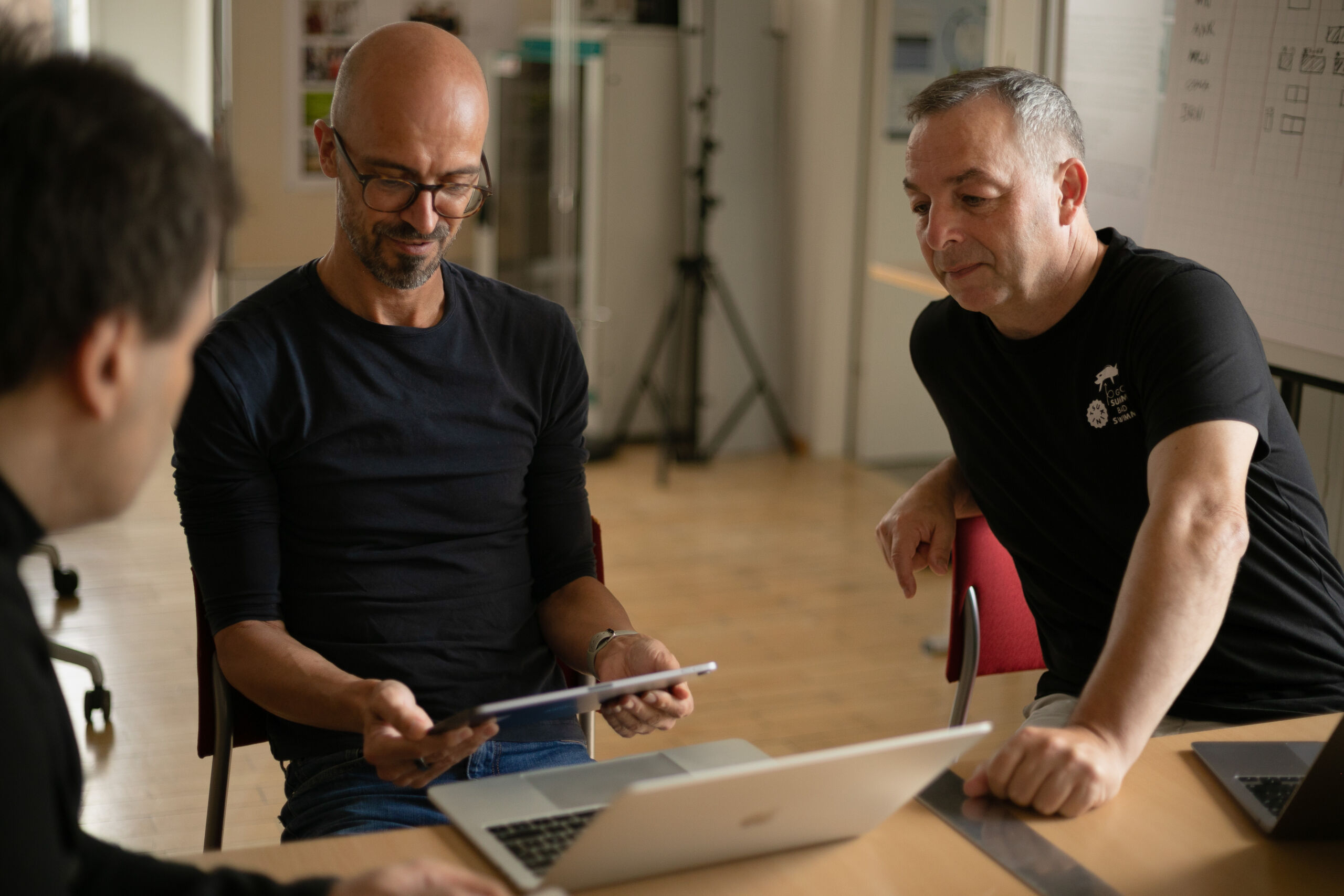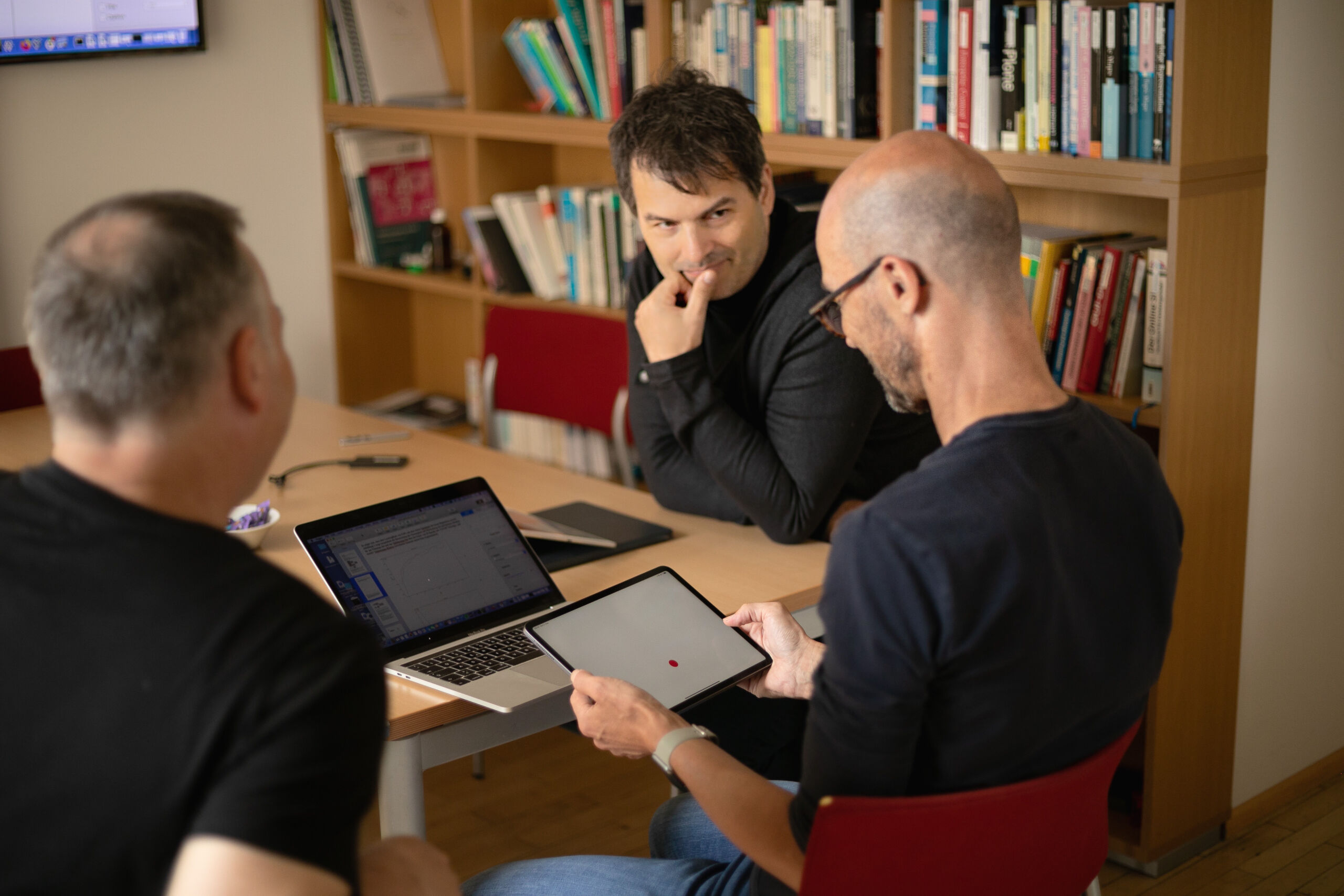 Visit us on social networks